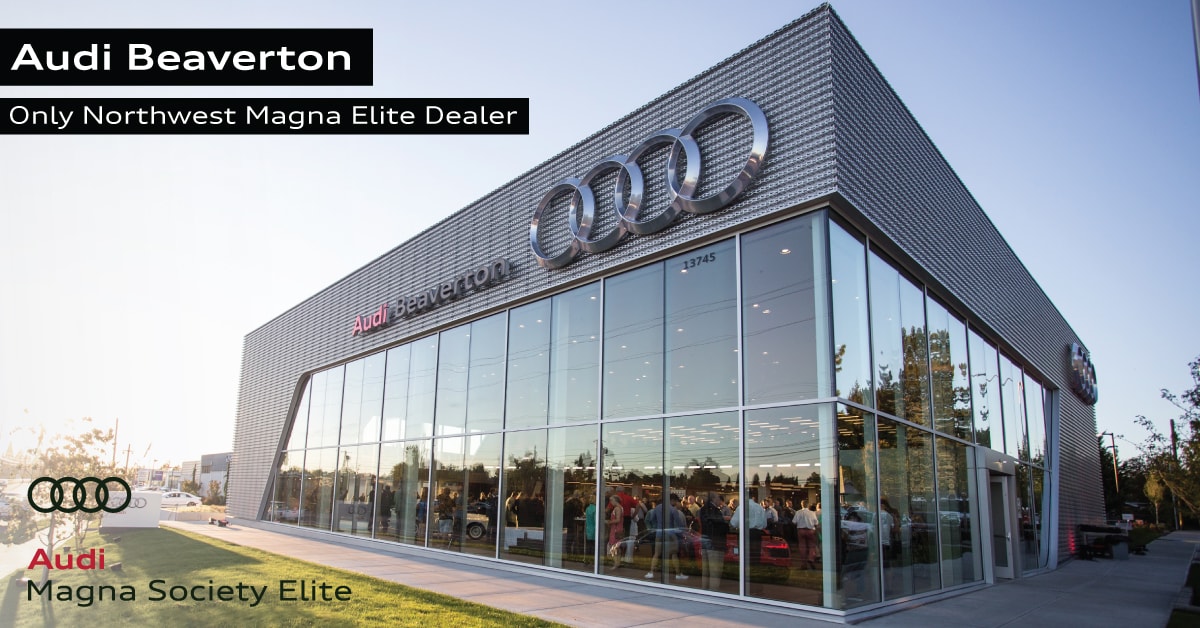 Audi Beaverton has once again been honored with the 2018 Audi Magna Society Elite Award! Thank you to all of you for making this possible! We couldn't have done it without our amazing clients and employees.
To earn Magna Society recognition, dealers must demonstrate an exceptional level of customer service as well as strong business performance. Among the recipients, 16 dealerships were distinguished as 2018 Audi Magna Society Elite winners, a special honor for superior achievement as the best of the best.
The Magna Society was created by Audi to identify and recognize dealerships that go above and beyond standard business objectives and sales targets. To qualify for Magna Society status, a dealership must show that they are engaged in sales and service programs and adhere to specific business processes. Their facility and staff should also properly represent the Audi brand.