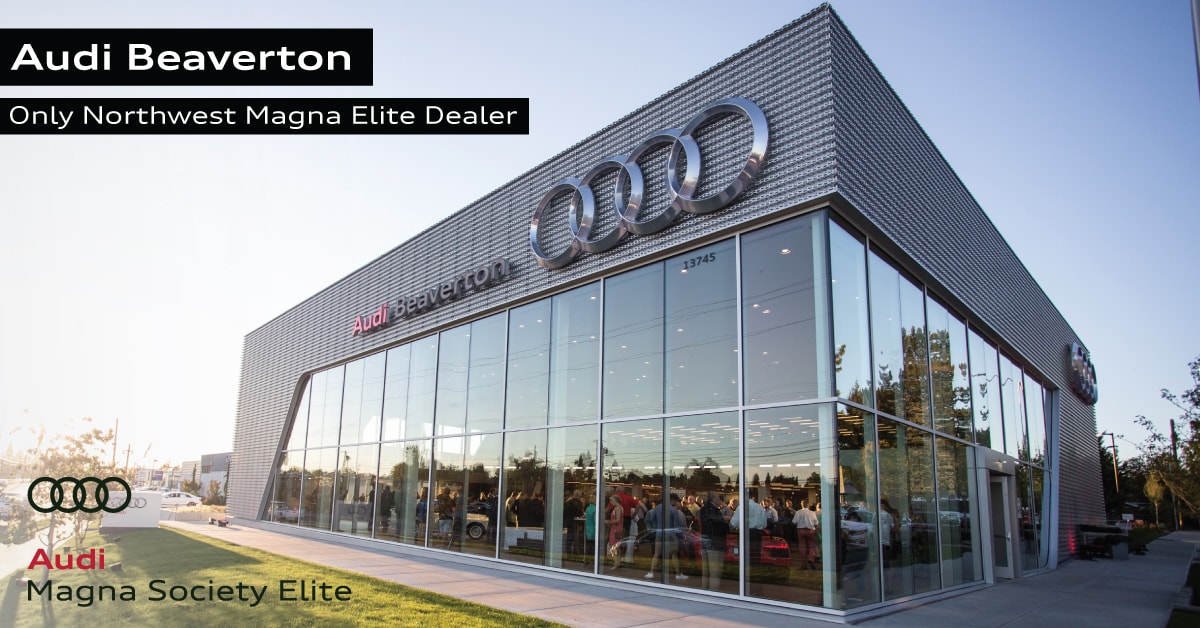 Each year, Audi gives out its highest honor for superior achievement as the best of the best: The Magna Elite Award.
Audi Beaverton is the only Audi dealership in the Northwest to earn the prestigious award.
To earn Magna Society recognition dealers must demonstrate:
an exceptional level of customer service

strong business performance

provide customers with an exclusive brand experience
The Magna Society was created by Audi to identify and recognize dealerships that go above and beyond standard business objectives and sales targets. To qualify for Magna Society status, a dealership must show that they are engaged in sales and service programs and adhere to specific business processes. Their facility and staff should also properly represent the Audi brand.
"The Magna Society award recognizes U.S. dealerships that lead by example and demonstrate a commitment to delivering premium customer service and ensuring a thriving business model" said Cian O'Brien, chief operating officer, Audi of America. "The strong Audi dealer network in the United States is one of the key contributors to the brand's continued success."
The Magna Society awards support the goals established by Audi and its dealer partners to provide customers with an exclusive brand experience. By the end of 2017, the number of U.S. dealer locations exclusively selling Audi models increased to 220 from 15 in 1999. Audi sales in the U.S. grew 7.8 percent in 2017 for a total of 226,511 vehicles, surpassing 2015 as the brand's best annual performance.

From all of us here at Audi Beaverton, we thank our customers for giving us the opportunity to serve you and thank you for all the support you have given us over the past 38 years!