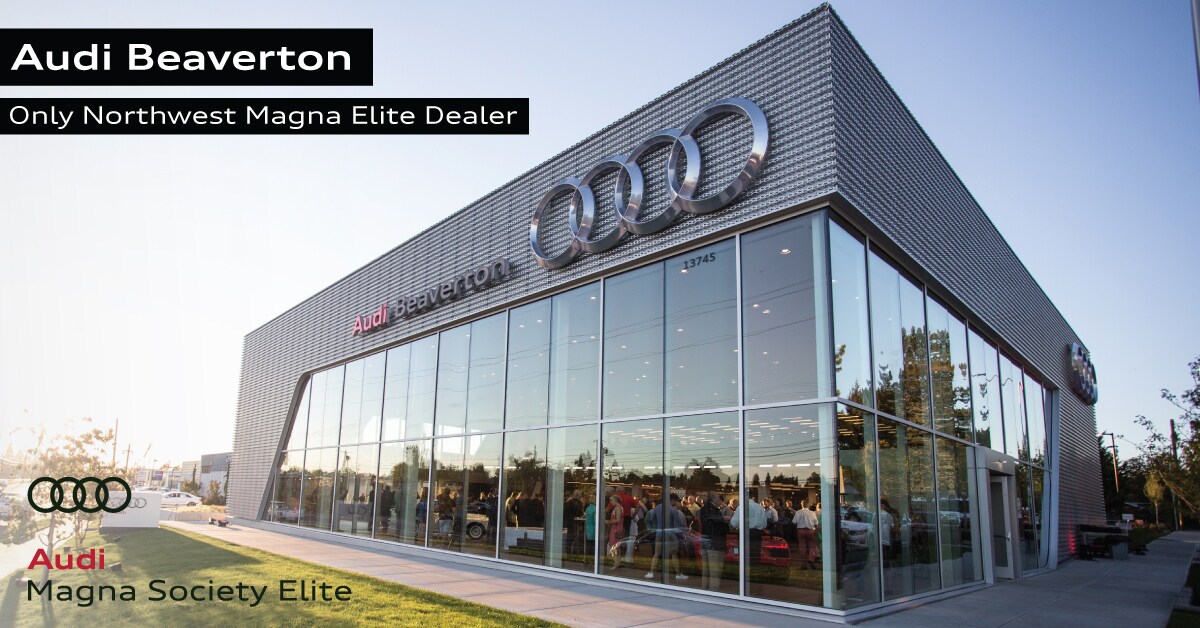 Audi Beaverton was the only Audi dealership in the Northwest in 2018 and 2019 to earn the prestigious Magna Society Elite Award. Each year, Audi gives out its highest honor for superior achievement as the best of the best.
Locally Owned Family Business
When you care about who you work with, Audi Beaverton is the choice for your next vehicle. We work closely with our customers to find the perfect car now and help maintain it throughout ownership. Our passion doesn't just stop at Sales and Service, Audi Beaverton is passionate about you! Our partnerships with local and national charities binds our commitment to making a difference in your community. 
This is what sets us apart from any other dealership because at Audi Beaverton isn't always about price. It's about Family.
We Support Our Community and Local Charities
When you visit Audi Beaverton, you'll be able to tell right away that there is something different about us. We've been an active member in the Portland metro area for 40 years, and it shows! We ask that you take some time to see what we're doing in our local community to help make this beautiful place we live better, one partnership at a time.
The Children's Cancer Association

We are proud to sponsor such a meaningful program. Audi Beaverton has been involved with the Children's Cancer Association for the past 3 years, and look forward to many more. The CCA helps children diagnosed with serious illness and their families, every moment is precious. The Children's Cancer Association's goal is to transform as many of those moments as possible - with joy.
Susan G. Komen Foundation

At the Susan G. Komen foundation it is their mission to save lives by investing in breakthrough research to prevent and cure breast cancer. 
Audi Beaverton is proud to be supporting the Susan G. Komen Foundation for Oregon and SW Washington. We will be donating a percentage of every new Audi sold throughout the month of October! 
Harper's Playground

Harper's Playground designs and builds playgrounds that work for everybody. The program started in 2009 when their five-year-old daughter Harper tried to approach a play structure in her walker and got stuck in the wood chips. This was the inspiration for Harpers Playground. 
In 2010, they created Harpers Playground, a non-profit organization dedicated to building better, all-inclusive playgrounds.
The Dougy Center 

The Dougy Center provides support in a safe place where children, teens, young adults and their families who are grieving a can share their experiences. Our involvement with this extraordinary organization has helped raise thousands of dollars in support of their mission.