Audi Beaverton Now Offers Audi at Your Door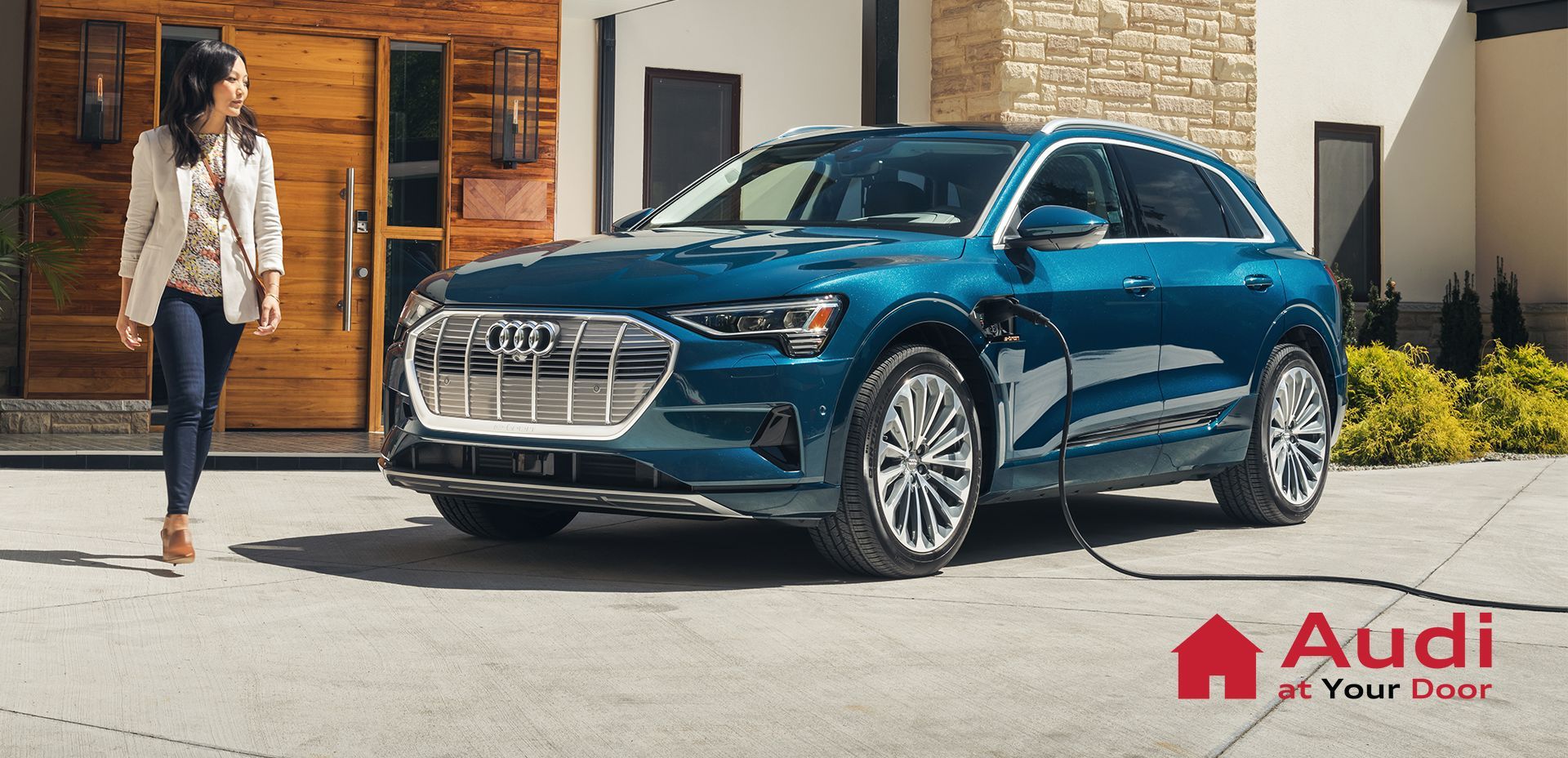 Audi at Your Door 
Safety is our #1 priority in creating a personal experience as thoughtfully designed as our vehicles.
We recognize the needs of our shoppers and owners have changed.  Audi at Your Door is designed to give you a premium in-store and online shopping experience and peace of mind that your Audi dealer operates with safety as our top priority. 
With Audi at Your Door, through Audi Beaverton, you can: 
Take complimentary test drives from your home of your vehicle of interest
Receive a virtual trade appraisal
Test drive a vehicle disinfected prior to your arrival
Complete online paperwork to speed up the process and limit in-person contact
Qualify for complimentary pickup for service appointments
*Please note complimentary vehicle pickup and dropoff is only available during regular business hours, by appointment, and within a 30 mile radius of Audi Beaverton or Audi Service Portland. Please call us or
visit this page
for more details on any of these offerings to help meet your needs.
In our showroom, we are taking every precaution possible to keep our dealership safe during this uncertain time.
While we have remained open, at Audi Beaverton our top priority is the health and safety of our customers, employees, and community. 
With the recent outbreak of Coronavirus (COVID-19), we want to assure you that we are doing everything in our power to reduce the spread of the virus.
We are taking every precaution possible to keep our dealership safe during this uncertain time:
Increasing efforts to clean and disinfect frequently touched surfaces and high traffic areas
Washing hands often with soap and water for at least 20 seconds
Making hand sanitizer and sanitizing wipes readily available 
Encouraging employees to stay home if they are sick or if they have a family member that is sick
We are offering free vehicle pick up and drop off with a complimentary cleaning/disinfecting if your vehicle needs servicing

Employees showing symptoms will be sent home or will be advised to stay at home.
For clients wishing to visit Audi Beaverton at this time, we have created a number of safety guidelines for our clients to follow in the store:
All guests and clients inside the store must be wearing a mask.
If you are in the process of shopping for a new vehicle we request that you work with an Audi Brand Specialist while in the store. Please feel free to browse outside at any time.
If you would like to test drive a vehicle, we would be happy to disinfect one for you.
Test drives will be done without the assistance of an Audi Brand Specialist for your safety and the safety of our staff.
We are disinfecting every vehicle that comes through the service department as well as the service loaner vehicles. Steps for this process include wiping down the steering wheel, door handles, shift lever, any buttons or touch screens, wiper and turn signal stalks, passenger and driver door armrests, grab handles, and seat adjusters.
Many of the same household cleaners that kill coronaviruses on hard surfaces at home can also clean a car without damaging its interior, such as alcohol solutions that contain at least 70 percent alcohol are effective against coronavirus, according to the CDC.  We will use isopropyl alcohol, which evidence supports as being the most efficient sterilizer to disinfect the interior of the cars without damaging the interior of the vehicle.  In addition, we will use leather cleaner and conditioner for the protection of the leather.
Thank you in advance for your patience as we navigate this challenging situation one day at a time and determine how to best continue providing the exceptional level of service that we are known for.
If you have any questions or concerns regarding our efforts to keep our dealership and community safe, please feel free to contact us.
---
Convenient, virtually and at your door...on your terms
Shop
Work virtually with your dealership to find the perfect vehicle that meets your needs.  See one you like? Your participating dealer will bring it to you to test drive.
Buy
Experience a suite of amenities designed to help you make your purchase remotely with your convenience and safety in mind.
Own
Whether you have just purchased a new vehicle or need your current vehicle serviced, we can come to you.
Please call us for more details on any of these offerings to help meet your needs.

Hours
Monday

9:00AM-7:00PM

Tuesday

9:00AM-7:00PM

Wednesday

9:00AM-7:00PM

Thursday

9:00AM-7:00PM

Friday

9:00AM-7:00PM

Saturday

9:00AM-6:00PM

Sunday

9:00AM-6:00PM
Contact Us Today